When we enter a room, colour grabs our attention immediately. From the materials to the finishes, colour can generate feelings in a room and help us form opinions about what the room is for and our role within it.
Studies show that different colour choices in interior design can dramatically affect our emotions in different ways. Thus, changing the colours can be the fastest and most convenient way to shift moods and make a statement to the interior.
This article shares with you some tips for choosing the right colour for your commercial space.
---
Using warm colours such as oranges, reds and yellows create a cosier and more energetic atmosphere to the interior.
Cool shades like blues and greens are good choices to make a space visually larger and calmer.
Monochromatic colours in interior design refer to the use of different shades of the same colour in order to make the room visually larger and more cohesive.
Complimentary colours have become very popular as it helps to create a focal point in interior design. Colour combinations such as blue with black, green with yellow, white with red are widely used to make a bold statement to an interior.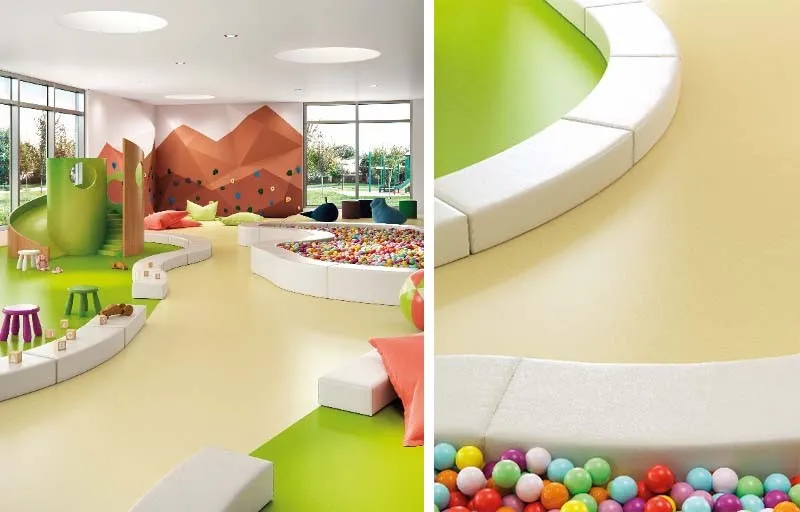 Our Palettone PUR collection made by Polyflor in the UK is synonymous with quality and performance and product ranges that are typified by their excellent durability, reliability, ease of maintenance and design opportunities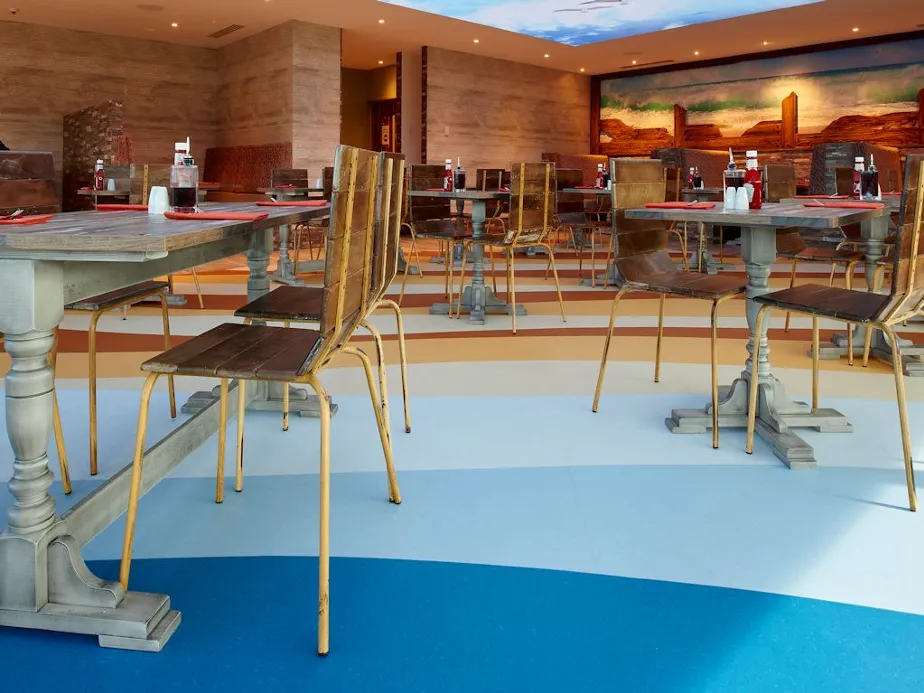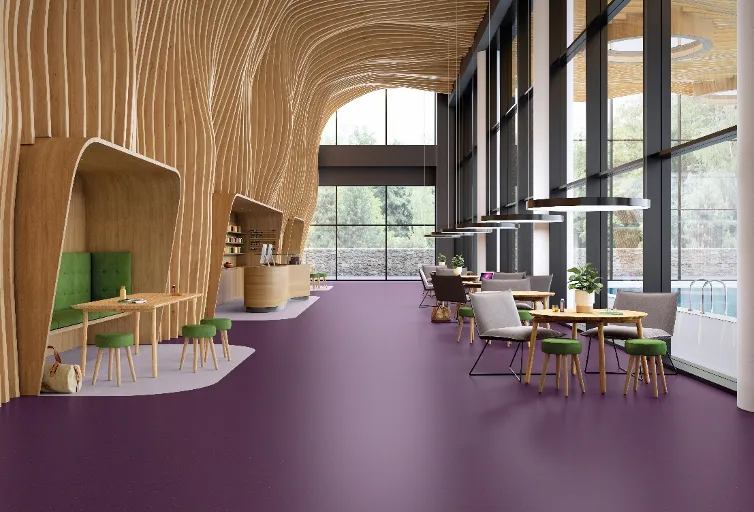 This Homogeneous flooring range features a solid colour base with complementary toned highlights in a palette of 50 shades, ideally suited for the most demanding of commercial interiors, education facilities, leisure and retail areas. Palettone is the perfect fit-for-purpose contemporary floor covering solution.